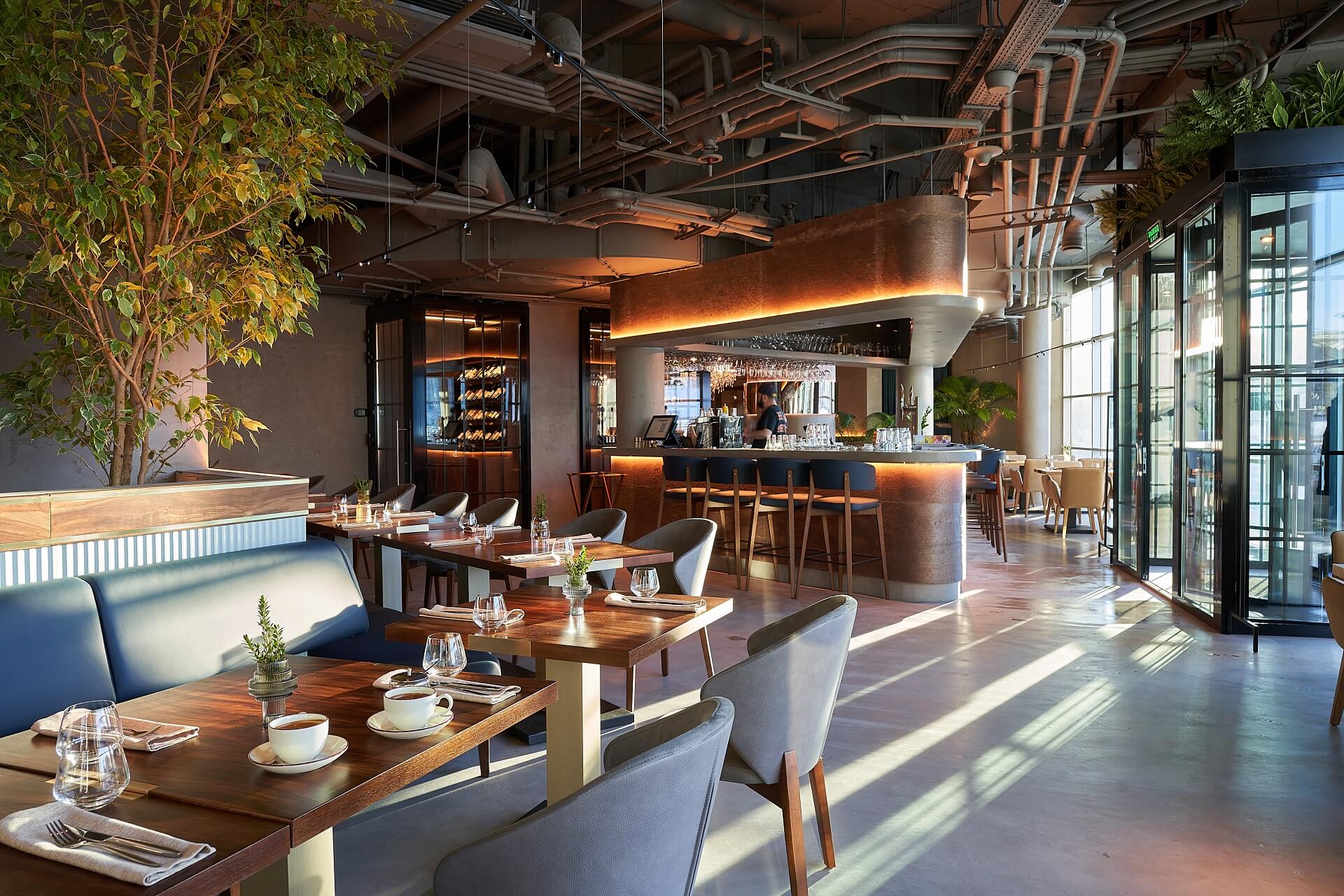 New Lambic Brasserie opens in Moscow City
In Moscow City, on the first floor of the Tower on embankment (lobby, entrance B), a new restaurant of the network of the best Belgian beer restaurants in Moscow — Lambic Brasserie.
Lambic Brasserie in Moscow City — this is already the 13th restaurant of the chain. In menu — more than 200 varieties of Belgian and craft beer and European cuisine, which is presented by chef Ivan Poreshnev. On weekdays from 9:00 to 12:00 the breakfast menu is available.
Lambic in Moscow City is located near "Delovoy Tsentr" and "International". Guests with a car can use the car park. To do this, it is enough to provide the full number of the car when booking a table or 15-20 minutes before arrival by phone +7 (495) 432-09-90. Parking spaces are provided with limited time — maximum 3 hours per day. It is undesirable to exceed the limit, because within two weeks you will not be able to park your car on the territory of Moscow City. Entrance to parking — from side of the embankment, between 4 5 underground parking lots. The restaurant can be accessed from street (entrance opposite the parking lot) or from the B tower lobby.
New Lambic in The Waterfront Tower — this is an atmospheric space for 90 seats and vip-lounge for 8 persons. The architect of the project, Anastasia Zemlyanskaya, kept the mood of other network projects in the interior, adding new ideas and meanings. Lambic in Moscow City — this is a modern design without going into minimalism — cozy, stylish, concise, languid and extremely contextual — project as a reflection of the request of a Moscow City resident.
"Soft transitions of shades correspond to the soft movement of the visitor through space. Smoky gray, woody, jute, saffron colors seem to envelop the guest, combinations of tiger wood, copper stone, honest concrete, and warm brass catch the eye, and the emphasis shifts to details, points of attraction: art objects and installations», — reveals the concept of Anastasia.
We invite you to the new Lambic Brasserie for breakfast, lunch and dinner!
Tables available: +7 (495) 432-09-90
or with using the reservation formon website.
Working hours:
Mon—Fri from 9:00 to 00:00
Sat—Sun from 12:00 to 00:00
We are waiting in guests!
Date: 19 January
Views: 662
Tell friends